Lyosha V. Alanjak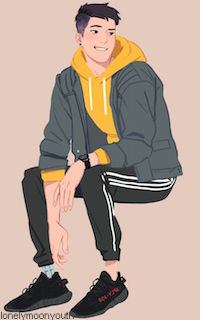 Posts

: 9


Join date

: 2017-12-04

Character sheet
age: 26
status: single
job: truck driver

Subject: Antonina Vassilieva — Physician (available) Thu 14 Dec - 1:13

---

Antonina Miroslavna Vassilieva - available

ft. Tsukimi Miran, Super Danganronpa 2

Civil Status : Single
Job: : Physician
Complexion : pale
Height : 1m68
Weight : 62 kilos
Hair : Long, black, with bangs
Eyes : dark brown, round
distinctive signs : a mole under her left eye

Group: locals

Age: 26 years old

Nationality: Russian

shy

easily confused

sensitive

nice

cheerful

creepy

mystical

weird

mysterious

Antonina comes from a long line of Siberian shamans. Her mother, and her grandmother before her, were witch-doctors of Evenki tribes. Of course, after her mother settled down in Oymyakon with her father, she couldn't just be a witch doctor. So she decided to become an actual doctor to be useful to her friends and neighbours. When she can, she uses plants or ingredients from the forest to heal, instead of chemical medicine. She's been practicing for two years in oymyakon and just took the place of the former physician. She loves collecting plants, minerals and berries in the forest and keeps lots of dried bouquets or assortments of medicinal plants in her house. Sometimes, people come to her for less rational things too.  

potential relationships

Lyosha V. Alanjak

- Childhood friends/exes

NOM Prénom

- ...